Welcome to BlueBonkers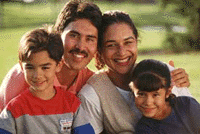 BlueBonkers is fun, and its easy.
It's about family activities, learning and teaching!
BlueBonkers was created to provide a resource for: parents, teachers, child care providers, and just kids in general a place to come to find fun and entertaining activities…for free! We encourage children to have fun and be creative with crafts and activities because we believe that is the best way to learn!
---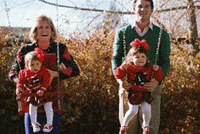 BlueBonkers is friendly to use.
BlueBonkers is a parent-friendly site, created by parents, for parents (and educators). We know that when you search for activities you want to be able to find the activity(s) you need, print them, and then put them to good use with your active learner. That's why we strive to provide intuitive activity categories and clear navigation with a minimum of (family friendly) advertising. We want you to be able to easily look thru our pages to determine where to find just the right activity, without causing you the frustration of inconsistent navigation, or having lots of flashy things popping off the screen.
---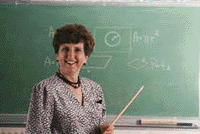 Need More / Got Suggestions ?
It is important to us that all children should have fun, feel special, and learn while playing a challenging activity. With that in mind we are constantly searching for and refreshing our site with new activities. Come back often to see what's new.
If you have a favorite activity that you can share with us (so that we can share it with others) you are invited to send it in for our evaluation and posting. Additionally, if you have a need for additional variations of the activities that we currently displaying, a new set of math sheets for instance, please feel free to suggest those to us so that we can prioritize their creation.
---
We would like to hear from you. Please help us improve by giving us your feedback. If you are 18 years old (or above) please click on the link below and complete the website survey, it is totally private, you will not be asked for your name or email, and it will help us improve our site! Thanks !
VISITOR SURVEY - CLICK HERE
---
How to Use the BlueBonkers site(s)

(The "non-legal" english language version)
- To see the detailed Terms and Conditions click here ==>: T&C legal version

BlueBonkers.com is intended to be used as a resource site by parents, students, and early child development educators such as moms, dads, teachers, schools, churches, daycares, and students!

Uses of this material do not include the acquisition / formatting and sale of any of the materials in any venue, or inclusion of it in any package or collection.

You may print as many copies as you need for personal usage and educational purposes and are encouraged to include a mention of the BlueBonkers websites, including reference links to BlueBonkers on your church or school website.

Please do not copy any of the BlueBonkers content onto your local hard disk or any other website (always print originals from the BlueBonkers website).

Remember to set BlueBonkers as a "FAVORITE" on your browser.
Have Fun, Learn, ...and come back often !!